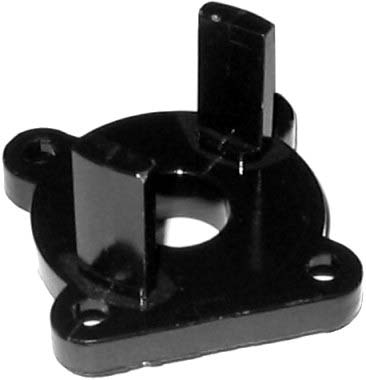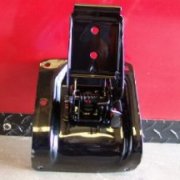 Powder Coating uses no liquids or solvents. It is a dry process. The excess powder can be reclaimed for very high application efficiency. This makes it the ultimate coating for environmental friendliness. Powder coating readily conforms to complex configurations and yet maintains engineered tolerances on parts ensuring intended operating functions.

Powder Coating is the direct application of acrylic, epoxy, TGIC Polyester, urethane and hybred resins onto a metallic part by charging the paint particles with an electrostatic charge, which is then applied with a powder spray gun. These particles are attracted to the grounded part. The coated part is then heated in a curing oven which results in the paint particles melting, flowing and fusing into a high quality, uniform finish that is aesthetically pleasing and highly durable. Finishes utilizing this method are available in a wide variety of colors and textures.

Our two Electrostatic Powder Spray Conveyor Systems utilize Nordson powder coat spray booths and a curing oven connected by an overhead conveyer. Parts are hung on fixtures and travel through the cleaning, phosphate coating, powder paint and oven cure process.
Powder Coating's benefits are:
Durability
Resists cracking, peeling or marring
Reduces porosity for fewer surface imperfections
Cost Effectiveness
Reduces equipment, energy, labor and waste disposal costs
Wide variety of coating chemistries can be applied with the same quipment
Desired thickness usually achieved in a single pass, for most applications
Waste is negligible
Environmentally Compliant
100% solid organic compounds meet EPA standards
No solvents are released into the atmosphere
Cleanup is performed without the use of solvents minimizing health & safety concerns
Versatility
Provides excellent uniformity eliminating sags, drip marks and other irregularities
Textured finishes conceal surface imperfections and are aesthetically pleasing
Coatings are available in various colors and gloss levels.
Excellent finish quality, corrosion resistance and durability
High productivity
Cost effective
High efficiency
Competitive Prices; Consistent Quality; Courteous Personal Service & On Time Delivery.
Thatís the formula that has made us a respected leader in the industry.

We value and take great pride in our customer's confidence
and pledge to not compromise that trust.